iKaossilator App
iKaossilator
Dynamic Synthesizer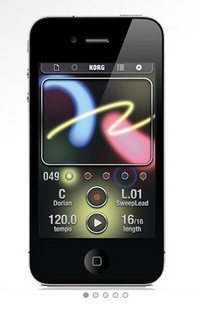 Version 2
iKaossilator Version 2 is available now!
Audio export, iPad full-screen support, and many more new features
Having hit the Number 1 sales ranking in the Music Category of App stores around the world* the "iKaossilator" gadget instrument app has now been updated to Version 2! With the inclusion of many often-requested new features, iKaossilator is evolving at high speed. Announcing iKaossilator Version 2, the updated synthesizer app that allows anyone to make tracks like a pro using just their fingertips, regardless of their musical instrument abilities.
*Number 1 in gross sales for Japan, the USA, the UK, Germany, France, Italy, Canada, and Australia
New features added in iKaossilator Version 2
Audio Export records and saves your performance, just as you heard it
iPad native support allows the iKaossilator to fill the iPad's large 9.7" screen
"SoundCloud" allows users to share and remix loops with other users worldwide
"AudioCopy" provides an easy way to copy audio data between musical instrument apps
Flex Play makes it easy to generate fills and breaks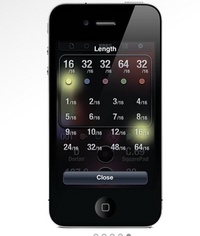 Audio Export saves your performance as a file
Now you can record your performance in real time, or export a completed loop as an audio file. By sending your creations to a Mac or PC via iTunes, you can share them with your friends or use them in a full-fledged music production. You can also upload them directly to SoundCloud.
iPad native support provides full-screen (9.7") iKaossilator enjoyment
Now you can perform taking full advantage of the iPad's large 9.7" display. Enjoy iKaossilator on your iPhone while riding public transportation, and on your iPad while performing live!
"SoundCloud" allows sharing or remix loops with users worldwide