PhotoMontage

Making a Point | Words and Pictures
We all have things we feel strongly about;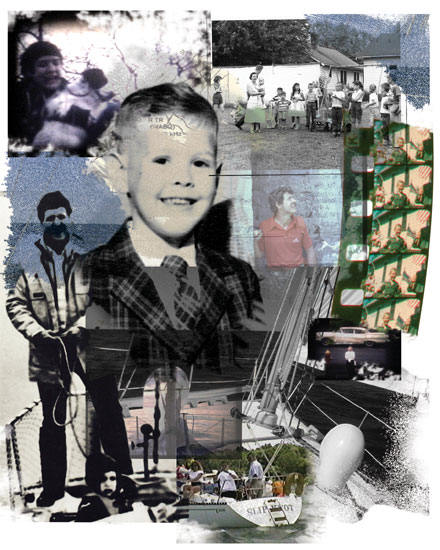 friends and family, life experiences personal or global, memories, dreams, causes or activities.
A picture is worth a thousand words and a montage of several images can speak volumes about a subject. Digital technology enables us to seamlessly combine images, with one commenting on the other, letting the pictures make a point.
Brainstorm 4 or 5 things you feel strongly about.
Pitch your idea in a short paragraph. Submit (type or copy and paste) your writing to us.
Gather, scan, draw, photograph, download images that speak to your point.
You will create a montage that combines your words with images of people, places and things that make the point.
Learn how in the tutorial here.
This montage can later become part of an interactive multimedia piece like this Flash Portrait ornotsosimpleton, website of Myron Campbell.