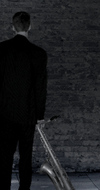 Artist: Nicholas Amoscato
School: North Allegheny

Notes:
This composition proved to be challenging, but overall I think it turned out well. I chose to compose a piece based on Pittsburgh's historic amusement park, Kennywood. I tweaked the video before beginning the composition which includes accordions and organs setting the mood of an amusement park.
I hope you enjoy!